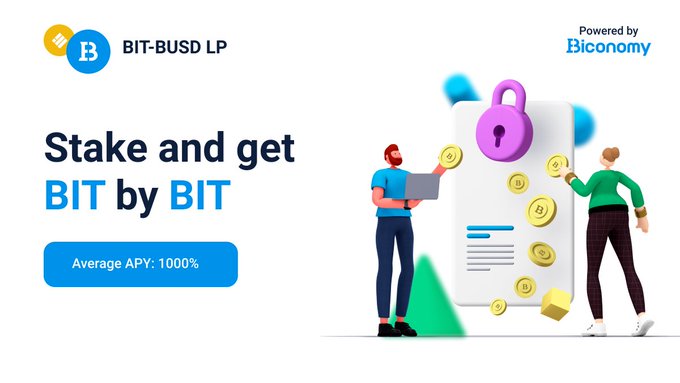 Fellow Users,
Biconomy will officially launch the staking mining of BIT, the local token of Biconomy exchange.
Starting Time: 2021-09-27 14:00 PM (UTC).
Staking Details:
Marketplace: PancakeSwap.
Pool: BIT-BUSD LP.
Supply: 10 Bln BIT Tokens.
APY: 10,000%.
Locked Staking Format: First-come, first-served basis.
Staking pool: https://pancakeswap.finance/info/pool/0xf1b66d220479a5620677518c139d0a33f609793b
Staking Guide: https://drive.google.com/file/d/1u_2tTKqvB4gSFSUnd5EDknNtP4FfcqZ5/view
Risk warning: Cryptocurrency trading is subject to high market risk. Please make your trades cautiously. You are advised that Biconomy is not responsible for your trading losses.
For more details of the staking, please stay tuned with us.
Thanks for your support!
Biconomy Team
2021/09/27
Find us on
Telegram: https://t.me/Biconomy_Global
Announcement: https://t.me/biconomy_Ann
Twitter: https://twitter.com/Biconomy_Global?s=09
Facebook: https://www.facebook.com/BiconomyGlobal/
Reddit: https://www.reddit.com/r/Biconomyexchange